"If you don't find a 20-stone black man in a frock funny, don't come, says actor Clive Owen.
"Because that's what you're going to get." We'd met for a tea break during week one of rehearsals at the Hackney Empire, where Clive is playing the dame – Widow Twankey – in Aladdin, the theatre's 20th pantomime.
Though he wasn't dressed in his frock, the joy and Christmas spirit of the panto was already palpable where we sat just outside of the rehearsal room. The cast was learning the original songs written by Steven Edis and already belting them out with confidence.
The Empire's latest seasonal production has nostalgic significance for Clive, who has been working with writer and director Susie McKenna since the 1980s.
They met on the set of Aladdin at the Nottingham Playhouse where Susie was playing the titular ne'er-do well and Clive was Widow Twankey.
"That was my first dame role – I'm going back to my original dame," said Clive. "In some ways it was terrifying for me. It was a new medium."
But Clive was hooked. Although his career has taken him from an Olivier Award-winning West End performance in Guys And Dolls to a TV role in The Story Of Tracey Beaker and, recently, the role of Cuisinier in the Beauty And The Beast film adaptation, Clive has returned to panto time and time again to celebrate Christmas as a dame.
For director and writer Susie, Aladdin has cropped up at crucial moments over the years since she first acted with Clive. The first panto she directed was in 1994 at Hackney Empire – and she's put on 20 there since, reopening the refurbished theatre after a £22 million cash injection with Aladdin, starring Clive, in 2004.
Her productions can be thanked for not just securing the theatre's high reputation, but perhaps even for its survival.
"When I put on my first pantomime there, it was hard," she said. "Hackney Empire had no money and it wasn't the established theatre that it is now. We were starting from scratch, literally driving a truck around and picking up old bits of set that other directors didn't want any more, relying on their generosity.
"I was lucky actors like Clive agreed to come with me on this journey.
"It grew. After the refurb, the rest is history – the posh newspapers started noticing us and that was what we needed to get a London-wide profile. It helped put us on the map and changed the fortunes of the theatre.
"The stability of the pantomime, touch wood, and the growth that it had really did compensate for a lot of the lack of funding Hackney Empire had and still has to this day."
Though it might seem like something of a Christmas miracle, it's an industry standard that pantos and Christmas productions provide much of a theatre's yearly finances.
"Funding has been massively cut and nine times out of 10, every theatre relies on their Christmas show to boost the rest of the year," said Susie. "As we've grown, there's not a postcode that doesn't come to our pantomimes.
"But we've also been lucky to have a loyal local audience who are amazing."
It's the community spirit of Hackney Empire's productions that have allowed it to thrive. Susie's productions reach out to the local population in cast and theme, aiming to nod to current affairs and relay a message without coming across overly serious.
"The majority of young schoolchildren who come may never have been in a theatre before, but there are some adults who have never been in a theatre before either," Susie said. "For a lot of people, pantomime is their first taste of theatre, so there's a great responsibility to do it well.
"Any generation can enjoy a panto at Hackney Empire. The aim is for it to be layered enough that kids don't get bored, there's nothing rude or blue in it, it's safe for people to come. And I think that means a lot to people from other cultures as well.
"We have a very diverse cast that reflects Hackney and London. It celebrates community in a way the bigger commercial theatres don't.
"All our shows are set in Hackney, whether or not it's a derivative. This production has all the traditional story – the wicked uncle, the boy dreaming and wishing on a lamp – but it's set in Ha Ka Ney, which is an Eastern island that's separated years ago from an Eastern Union and is poor as hell.
"Yes, that's a nod to Brexit. I don't care, I wear my politics on my sleeve. But Hackney is a political place and always has been.
"So we have fun. What we try not to do is preach. And we all need a laugh at the moment, don't we?"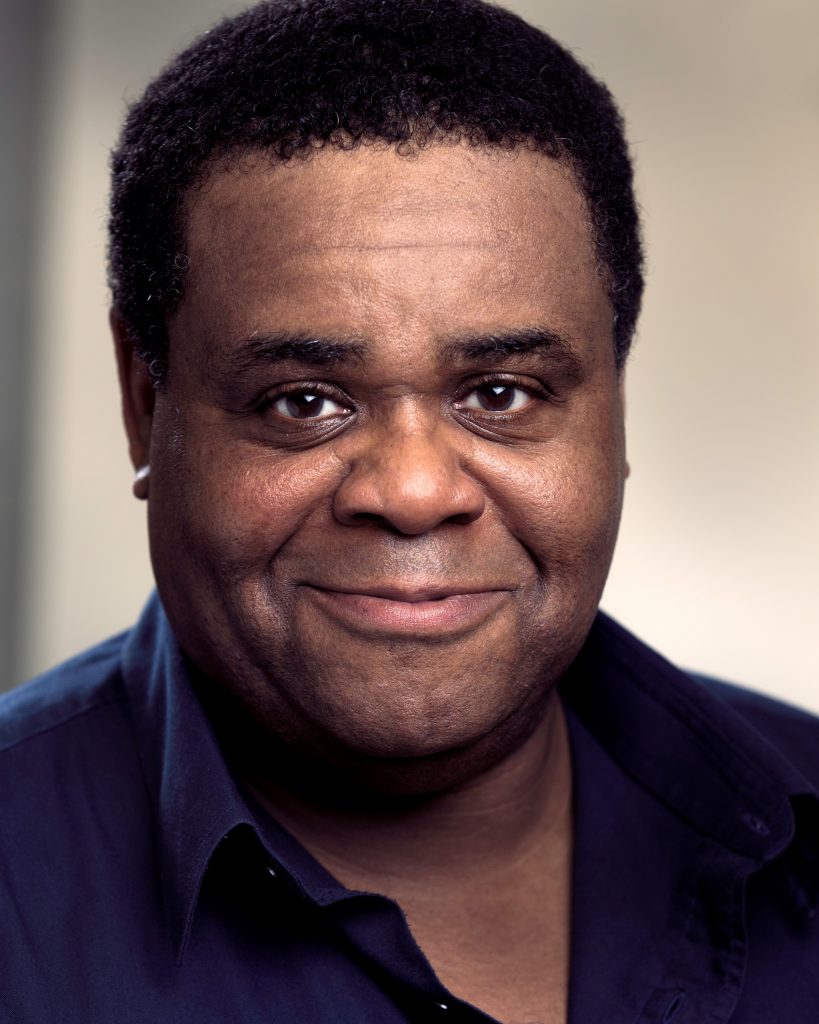 Clive shares Susie's approach, describing, too, the creative challenges in performing to a mixed crowd.
"I love performing to families. I don't understand the idea that pantomime is a lesser form of theatre, for children," he said. "It's more challenging than other types of performances. You've got to sing, dance and act – that's already three things in one.
"There's also something quite beautiful about landing something that a child will get on one level and an adult will understand on a completely different level. That's an art. The thing about pantomime structure is that each tier of performer has an age range that they're catering to. The dame gets to smudge between all of them.
"I'm there for the kids but I'm also very much there for the adults. For a kids' matinee, I back off because they're not interested in the kinds of jokes and pace that my character has. But in the evening I put the pedal down a bit stronger because I know the adults will get what I'm doing.
"That's very rare in theatre. You normally have a role, you play it, you get off stage. But for me, all the time I'm judging the audience. I call it organised chaos.
"I'm allowed to do everything except swear or be vulgar – if you're in an environment that you're putting a family in, you should do a family show."
That's Susie's goal, in creating a platform to inspire the children who come.
"We say to kids, do you know what? You can do better than the adults, actually," she said. "You can have a dream. And it's fine to say you love someone. At the moment, it seems that it's cool to be cynical and not care.
"I think that's a slippery slope, especially with the way politics are going at the moment. So this pantomime is about caring.
"I don't kill off any characters in my pantomimes, either. We have enough kids killing each other on the streets, thanks. We don't need to glorify that. There's always a better way."
For Susie, there's nothing more heartwarming than the sounds of schoolchildren singing along. "It's the sweetest thing.
"You'll hear a thousand little voices getting louder and louder and more confident. It's really moving."
Clive thrives off that too.
"The audience is a beast, and you control it on a wing and a prayer," he said, laughing at how raucous and interactive the performances get.
"You come out on stage and within the first 20 minutes you know what kind of audience you're dealing with and what they want.
"But ultimately, you're performing to the five-to-10-year-olds. If they've not understood your story, you've failed. Have fun with the audience, but always return to that wide-eyed child."
Go to hackeyempire.co.uk for more information and to book tickets (from £10-£38, November 24 to January 6)